Long-Term Programs
In addition to the many programs and retreats we offer via ZOOM Video Conferencing–we also offer some programs that take place over weeks or months. Currently in progress are Oasis and Listening with the Spirit, also presently being offered over ZOOM.
Once you see a listing for these programs under Long-Term Programs, you may click on the retreat / program name for more information and to register.
Need help with Zoom? Click here for instructions.
Our Long-Term Programs usually run weekly or every other week. They are in-depth formation programs that focus on spiritual growth.
Oasis begins each fall.
Listening with the Spirit, a two-year spiritual direction formation program, starts anew in fall of 2023. Watch for application information beginning January 2023.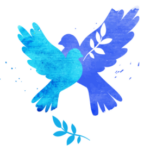 With Sister Lucy Wynkoop and Mary Pandiani
September 14, 2022 - April 26, 2023