Oblates Only: Hybrid: Oblate Advent Retreat: With Us is God
With Kathryn Rickert
December 1 - 2, 2023
This retreat is about a Christian response to and from our Seasons of Distress, in which many of the connections to ourselves, one another, things, Creation, and the Divine are revealed as unstable and in need of tending, mending and/or bending. We look at these connections by considering the ways in which God is with us, here and now, as we find that in the unique, particular, very real, diverse, and Holy ingredients of our lives; and in the direction and quality of our attention towards ourselves, one another, things, Creation, and the Divine. This is an
attentive journey inward: you will spend time in reflection and individual responding, small groups, and full group sharing. Start your time of Advent anticipation with this invitation to spend time with your oblate community and the God who is with us.
Please call or email the Spirituality Center if you want to stay overnight.
spiritualityctr@gmail.com/360-438-2595
Facilitator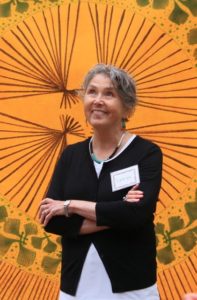 Kathryn Rickert
Inspired by the challenging depths of biblical spirituality in both the Old Testament and New Testament, Kathryn is a teacher, musician, liturgist, cook, theological artist, grandmother, and lover of Creation. She lives on Whidbey Island.
Learn more about Kathryn Rickert