Zoom: Zentangle- Embellished Letters
With Monika Ellis, OSB
November 21 - 28, 2023
Zentangle – not what it sounds like!  Neither of the Zen tradition, nor about getting tangled up.  It is a method of drawing that uses small, deliberate strokes of a black pen on white paper. The images that come from Zentangle are stunning.  The experience is focused and fun.  You will not believe the beauty that comes from your hand when creating in the Zentangle method.  Sister Monika is a Certified Zentangle Teacher who wishes to spread the joy and the benefits of this simple way of making images.
Tuesday November 21 1:00
Embellished Letters
Letters, especially first letters in a paragraph, can be highlighted and
beautified with some simple strokes. Sister Monika will explore
with you two ways to illuminate your letters. Imagine Christmas card
envelopes with fancy first letters on the address line. Colors can
enhance, but are optional for this project.
Add an additional session for a reduced price
Facilitator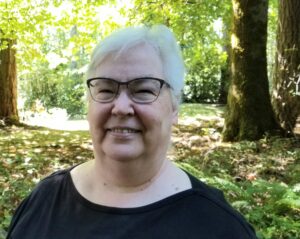 Monika Ellis, OSB
Sister Monika is a spiritual director, retreat facilitator, musician and artist.  She recently became a Certified Zentangle Teacher (CZT) and is interested in helping people explore the world of art and its connection to the spiritual life.  She has experienced how a Zentangel practice brings relief from pain, worry, and stress.  It is a healing practice.
Learn more about Monika Ellis, OSB