Harvest: an Autumnal Forest Therapy Retreat
With Michael Stein-Ross and Denise McDermott
October 28, 2023
Harvest is a day-long retreat exploring themes of gathering, abundance, and gratitude. Join expert nature and forest therapy guides in an embodied sensory immersion among St. Placid's forests as we discover the gifts of Autumn, both given and received.
Forest Therapy is a research-based framework for supporting healing and wellness through immersion in forests and other natural environments. In Japan it is called "shinrin yoku," which translates to "forest bathing." Studies have demonstrated that Forest Therapy offers a wide range of health benefits in the cardiovascular and immune systems, as well as stabilizing and improving mood and cognition.
No prior Forest Therapy experience required.
Facilitator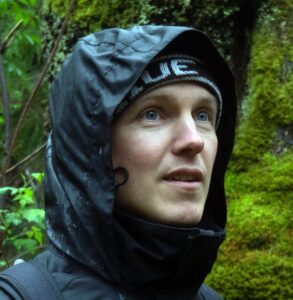 Michael Stein-Ross
Michael Stein-Ross founded Cascadia Forest Therapy in 2017 after earning his Nature and Forest Therapy Guide certification from the Association of Nature and Forest Therapy. Since then he has guided over 200 forest bathing sessions across the Puget Sound region. Over the last two years he co-facilitated Cascadia Forest Therapy's transformation into a non-profit, organized as a member self-directed co-op, to advance the culture of nature connection practices and support the regional community of forest therapy guides. Michael also holds a MEd. in Learning and Technology and teaches humanities at Maritime High School.
Learn more about Michael Stein-Ross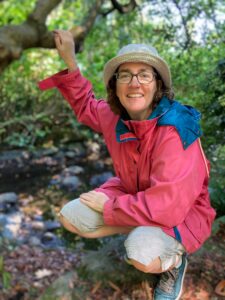 Denise McDermott
Denise McDermott, MSW, LICSW is a licensed therapist who has lived in the Puget Sound area for most of her life. After seeing positive results early on in her practice when working with clients in natural settings, she sought to create more ways to incorporate nature in all aspects of her practice and her life. Raising her children as avid 'birders', organizing a community garden in her neighborhood, presenting on the importance of the child/nature connection to teacher & parent groups, taking High School Students on Field Trips to the local Wildlife Refuge, and prioritizing time for herself in the abundant…
Learn more about Denise McDermott