Cinema Divina
With Marilyn Freeman
September 7, 2019 - April 18, 2020
Open your mystical heart in communion with others in a series of seven (7) restorative evenings of contemplative practice working with short films created for this purpose. Maybe you are seeking stillness, inspiration or insight, or connection. Whatever you are seeking, bring your heart's desire. And know you will find yourself among kindred spirits. Come solo or with others, most importantly come open-hearted. Reimagining lectio divina as a sacred film viewing process, media artist, writer and spiritual director, Marilyn Freeman, will engage participants in meditative screenings of short films made for contemplation. She will also guide participants in personal reflection time and creative writing as well as in group discussions. Everyday wonder, imagination, vulnerability, letting go, resiliency, gratitude, stillness, listening, privilege, doubt, faith and love are among then themes to be explored through films, writing and sharing.
At each session Marilyn will debut at least one new CinemaDivina® film—made for this shared contemplative practice. Marilyn will guide participants through several increasingly immersive viewings of the film. Following eac

Reserve rooms for selected programs. Selected programs are not restricted to the selected rooms.

Duration
Programs
Notes
h viewing she will prompt and guide relaxation, reflective time, generative personal writing and beneficial group conversation. Sessions will come to rest in silence with sacred time for practitioners to savor what is opening in their hearts and to contemplate prayers or offerings of how what's emerging may extend into everyday life.
Facilitator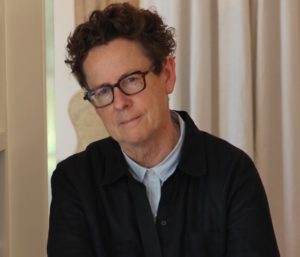 Marilyn Freeman
Marilyn Freeman is a media artist, writer and spiritual director. Inspired by lectio divina, Marilyn combines her creative and spiritual practices in CinemaDivina® — her growing body of short films made through and for contemplative practice. Her films and video essays are shared in spirituality centers and galleries, on literary sites and at film festivals. Marilyn is a Benedictine Oblate at St. Placid Priory in Lacey, Washington, a community with which she has been involved for more than a dozen years. https://marilynfreeman.com/
Learn more about Marilyn Freeman