Zoom Hybrid: Zentangle with God
With Monika Ellis, OSB
October 14, 2023
During this retreat participants will meet with Sister Monika who is eager to share her knowledge and experience with Zentangle. Zentangle is a slow, deliberate approach to drawing repeated patterns. Done on 3.5 x 3.5 cards, these miniatures will amaze the viewer. God works a bit like Zentangle: slow, persistent, no mistakes, no rulers, no erasers. It is profound, fun and no art background is necessary.
This program is offered in person or on Zoom. However, the in person experience is better as a retreat.  Please consider adding to your program an overnight stay at the Spirituality Center. Please bring a sack lunch if you are not staying at the Center and are coming in person.
Facilitator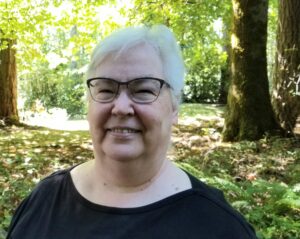 Monika Ellis, OSB
Sister Monika is a spiritual director, retreat facilitator, musician and artist.  She recently became a Certified Zentangle Teacher (CZT) and is interested in helping people explore the world of art and its connection to the spiritual life.  She has experienced how a Zentangel practice brings relief from pain, worry, and stress.  It is a healing practice.
Learn more about Monika Ellis, OSB