Zoom: ROYAL WIVES: David and His Wives~Michal, Abigail, and Bathsheba
With Kathleen MacInnis Kichline
October 26 - November 9, 2023
The Priory Spirituality Center is excited and pleased to be the first to host one of our favorite presenters, Kathleen Kichline, as she leads us through her own just-released newest bible study, ROYAL WIVES: David and His Wives; Michal, Abigail, and Bathsheba.  In this debut offering, you will find much you have not known or yet considered about the legendary King David as we look at the three women in his life whose stories are told in the Bible.  And what rich stories they are!  Three vignettes are given us: the youthful David who consorts with Michal, the daughter of Saul, who lets him down through the window to escape the wrath of her father, warrior David living life on the lam who knows a good woman when he meets her and promptly proposes to the wise and wealthy widow, Abigail, and David in the fullness of his power a mighty king who spies a beautiful woman bathing and famously falls big-time.
Facilitator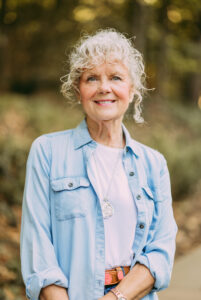 Kathleen MacInnis Kichline
Kathleen Kichline, M.Div., is a scripture scholar, author, teacher and retreat leader, a pastoral associate of many years who has also served as adjunct faculty at Seattle University.  Much of her ministry is now available online through Sisters in Scripture.  She is a frequent and popular presenter at St. Placid Priory.
Learn more about Kathleen MacInnis Kichline