Introduction to Centering Prayer
With Sr. Anna-Camille Wooden, OSB
September 23, 2023
Sourced from the depths of Christian contemplative tradition, Centering Prayer has emerged as a life-changing practice for those who embrace it. Learn the method or renew your practice of this ancient way of silent prayer. Our day-long format offers a relaxed way to hear the basics, practice, and ask questions.
Bring a sack lunch.
Facilitator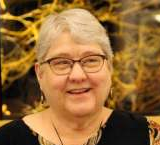 Sr. Anna-Camille Wooden, OSB
Sr. Anna-Camille is a Benedictine sister in the St. Placid community where she is co-director of Oblates, assistant archivist, program presenter, community grocery shopper and part of the care team for the monastery cat. She has a long time Centering Prayer practice, is a commissioned presenter of Centering Prayer, an experienced retreat leader, and is on the Contemplative Outreach Northwest Leadership team.
Learn more about Sr. Anna-Camille Wooden, OSB