Zoom: The Spiritual Meaning of the Rose in Sacred Art
With Victoria Scarlett
June 24, 2023
The rose, through its compelling form, color, and scent, has long inspired humanity as an image of deep wholeness and perfection.  Its blossom attracts our senses and sustains our spirit.
This beautiful and richly illustrated multicultural exploration will illuminate the symbol of the rose as it is found in sacred art. From ancient Greek statues and Egyptian mummy cases, to Islamic imagery and the Virgin of Guadalupe, we'll encounter the enduring power of the rose as we trace the symbol's journey through time and place.
As part of this exploration we will also enter the sacred garden, and experience the rose as a path to the heart for ourselves. You will use your mind, your senses, and your imagination! Experience the beauty, receive the blessings, and become an emanation of love yourself.
Facilitator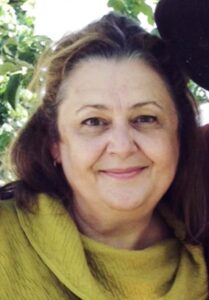 Victoria Scarlett
Victoria Scarlett is dedicated to the understanding and appreciation of sacred art–and to its place in devotional and meditative practices. She is the Director of the Center for Sacred Art in Seattle, where she develops programs that seek an integrative understanding of the human experience, spirituality, and world sacred art traditions. Victoria's training includes a B.A. in Studio Art, an M.A. in Museum Studies, and an M.A. in Art History. Victoria has taught in a variety of settings including universities, museums, spirituality centers, and cathedrals.  Victoria is known for her warm-hearted teaching style that brings together inspiration and a love of beauty. …
Learn more about Victoria Scarlett