Zoom: For Such A Time As This
With Kathleen MacInnis Kichline
March 8 - 29, 2023
You may recognize this phrase from the story of Esther when Mordecai says, "Who knows—perhaps it was for a time like this that you became queen?" (4:14) It seems an appropriate reminder that all of us are born into a certain time and place and faced with its consequences. I believe that we, too, like Esther, are a part of God's plan for such a time as this.
In partnership with St. Placid Priory, I invite you to join us on four consecutive Wednesday mornings in March. Each session will begin with listening to one of the podcasts from "Foundations for Being Alive Now," (used with permission of On Being with Krista Tippet, NPR),  followed by a conversation inspired by these themes:
The Generative Narrative for Our Time
Living the Questions
Taking a Long View of Time and Becoming Critical Yeast
Calling and Wholeness
For 90 minutes, we will have the kind of focused, faith-probing conversation that helps us pay attention to our place in the grand scheme of things. As you plan your Lenten journey, mark your calendar to provide yourself with nourishment along the way:
We begin on March 8th in Standard Time; the remaining Wednesdays are in daylight time: You can join at any time.  For individual pricing call Priory Spirituality Center. 360-438-2595
9:00 am – Pacific
10:00 am – Mountain
11:00 am – Central
Noon – Eastern
Facilitator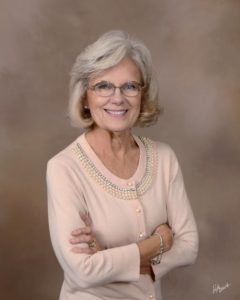 Kathleen MacInnis Kichline
Kathleen Kichline, M.Div., is a scripture scholar, author, teacher and retreat leader, a pastoral associate of many years who has also served as adjunct faculty at Seattle University.  Much of her ministry is now available online through Sisters in Scripture.  She is a frequent and popular presenter at St. Placid Priory.
Learn more about Kathleen MacInnis Kichline