In Person Retreat: Signs of Spring~ Living Faithfully with Patterns in the Land
With Evan Clendenin and John Creasy
April 21 - 23, 2023
When you pay attention to the seasons, rhythms and patterns of life on earth, you receive the
ability to live in a more faithful, grounded and complete way. This retreat invites you to start shaping your life and faith more seasonally. This weekend retreat will provide time for prayer, semi-guided exploration of wooded land, practical reflection, and teaching on patterns and rhythms in scripture.  There will be music throughout to deepen your spirituality including a very special presentation of music on Saturday night.
Meals and retreat rooms are included in the cost of the retreat.
Facilitator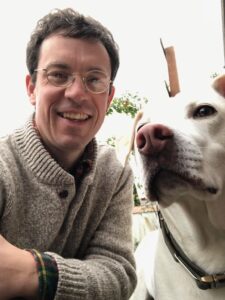 Evan Clendenin
The Reverend Evan Clendenin is an Episcopal priest, currently serving as interim with Holy Spirit, Vashon WA. He has worked as a horse farmer, gardener, educator, and pastor in Episcopal and Lutheran congregations. He enjoys assorted tinkering with food, various materials and crafts, boatbuilding, trees and gardening, and shares workshop hospitality at The Boat and Table Workshop, boatandtable.org. He lives with his wife Amy, and their dog, near an old cemetery in Tumwater, WA. They delight in multiple daily walks and squirrel chases.
Learn more about Evan Clendenin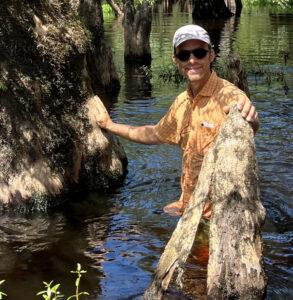 John Creasy
The Reverend John Creasy is the founding executive director of Garfield Community Farm, a permaculture based non-profit in Pittsburgh, PA. He is also a founding Pastor at The Open Door Church. John lives with his family a mile from the farm in Stanton Heights where they practice permaculture in their 90 year old home with rainwater collection, solar power, off grid heating and a garden that has overtaken the entire property. In addition to farming John and his wife Alyssa love hiking and backpacking with their kids and creating music with their band This Side of Eve.
Learn more about John Creasy