Zoom: Introducing You to Yourself: Discovering the Wisdom of the Enneagram
With Jeffrey King
May 13, 2023
The Enneagram is a transformational wisdom path that identifies nine distinct strategies for relating to self, others and the world. It details the intricate system of the human personality. The Enneagram helps us understand both our gifts and ineffective patterns of thinking, feeling and behavior. It clearly shows us where we are and where we could be.
The Enneagram opens up a deeper journey of self-discovery and spiritual formation. At the same time, it increases our understanding of others, particularly those in our family, faith community and workplaces.
This workshop introduces the basic components of the Enneagram. It provides a survey of each Enneagram Type as well as core theoretical constructs that make up the Enneagram system. Participants will gain greater insight to their own personality structure as well as identify potential paths toward personal/spiritual transformation. The workshop combines instruction, Q & A and group discussion.
Facilitator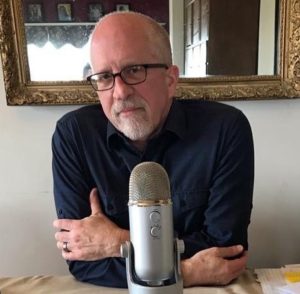 Jeffrey King
Jeff King is a Certified Enneagram Teacher with The Narrative Enneagram. His mission is to promote personal development and spiritual formation through training and coaching individuals, couples, leaders and organizations to apply the wisdom of the Enneagram. Jeff hosts the podcast, Nine Lives with Jeff King. Jeff and his wife live in Lawrence, KS, and have 5 children and 3 grandchildren. He has over 40 years of pastoral ministry experience.  
Learn more about Jeffrey King