Zoom: Zentangle® in the Afternoon
With Monika Ellis, OSB
November 15 - December 6, 2022
Let's get our creative juices flowing with an afternoon experience of pattern drawing in the  Zentangle® method. We will take pen to paper and make beautiful images using easy and repeating strokes. Time spent with Zentangle® is relaxing, focusing, prayerful and contemplative. This could be your way of getting ready for Christmas.
Materials: card stock paper 3.5 x 3.5"; very fine felt-tipped black pen, e.g., Micron 01; a soft graphite pencil.
Facilitator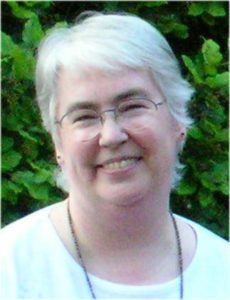 Monika Ellis, OSB
Sister Monika has used the Zentangle® method of drawing images for three years. Her images are used in greeting card designs, liturgical art and many other applications. She recently became a Certified Zentangle Teacher,(CZT), and is eager to share this with you.
Learn more about Monika Ellis, OSB