Hybrid: Holy Questions to Prepare Our Hearts: An Advent Retreat
With Kathleen MacInnis Kichline
December 2 - 4, 2022
A hybrid program.  You can stay at the Center for a 2 night retreat or just join in on Zoom.
Together we will prepare our hearts for Advent using Kathleen's  book, WHY THESE WOMEN: Four Stories You Need to Read Before You Read the Story of Jesus.
WHY THESE WOMEN grew out of that first year of the pandemic when we were confronted with the question of how will Christmas happen? Will Christmas happen? There was a heightened sense that this year was different from all other years, that we must do something in order for Christmas to come. Every Advent should begin with such awareness and urgency!
"For the purpose of Advent is not that we await the coming of Christ; it is that Christ waits upon our awaiting. In the mystery of God's great longing for us, Christ does not, cannot come without the beckoning of our need and deep desire. Lest our hearts become the manger, where will He be received?" (WTW, pp. 10-11).
Join Kathleen as we explore together the pages of WHY THESE WOMEN for the Advent wisdom they contain.  Cost of the retreat includes a free copy of WHY THESE WOMEN.  If you already own a copy, $15 will be deducted from your fee or you may designate another person to receive your free copy. Early registration highly recommended to insure book in hand!
Since it is getting close to the date, shipping will be too close to the beginning of the retreat.  Please consider using a Kindle version of the book and you will be compensated.  We also have some copies here at the Spirituality Center.  Call if you have questions: 360-438-2595
Facilitator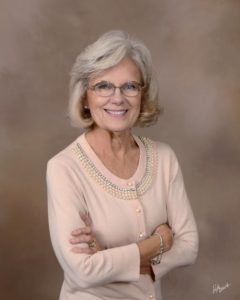 Kathleen MacInnis Kichline
Kathleen Kichline, M.Div., is a scripture scholar, author, teacher and retreat leader, a pastoral associate of many years who has also served as adjunct faculty at Seattle University.  Much of her ministry is now available online through Sisters in Scripture.  She is a frequent and popular presenter at St. Placid Priory.
Learn more about Kathleen MacInnis Kichline