Zentangle® in the Morning
With Monika Ellis, OSB
October 3 - 31, 2022
Let's get our creative juices flowing with an early morning experience of pattern drawing in the Zentangle method. We will take pen to paper and make beautiful images using easy and repeating strokes. This could be your way of participating in Inktober 2022.
Materials: card stock paper 3.5 x 3.5"; very fine felt-tipped pen, e.g., Micron 01
Facilitator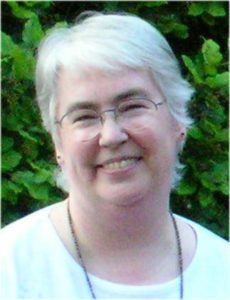 Monika Ellis, OSB
Sister Monika has used the Zentangle® method of drawing images for three years. Her images are used in greeting card designs, liturgical art and many other applications. She recently became a Certified Zentangle Teacher,(CZT), and is eager to share this with you.
Learn more about Monika Ellis, OSB