Zoom: Enneagram-Working the Triads
With Jeffrey King
October 25, 2022
The Enneagram provides a wealth of insight for personal and collective transformation. In addition to understanding our personal Type structure, growth comes though discerning common traits our Type shares with other Types.
The Enneagram system consists of various groupings of three, known as Triads. These Triads contain dynamic wisdom for us to employ in our pilgrimage of personal development and spiritual formation.
This workshop explores the inherent wisdom of the various Triads of the Enneagram system. The goal of the workshop is to leverage the Triads for personal development, spiritual formation and effective relationships.
A basic understanding of your Enneagram Type is recommended for this workshop. Notify The Priory Spirituality Center's program director/registrar for resources to help identify your Enneagram Type.
Facilitator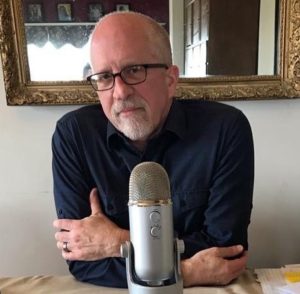 Jeffrey King
Jeff King is an Enneagram coach and trainer. He operates Transmuto, Inc., a nonprofit whose mission is to promote personal development and spiritual formation, utilizing the wisdom of the Enneagram. He also hosts the podcast, Nine Lives with Jeff King. Jeff has years of pastoral ministry experience and is nearing completion of his teaching certification with the Narrative Enneagram organization.    
Learn more about Jeffrey King