Zoom: Cinema Divina – Contemplative Rest
With Marilyn Freeman
March 6, 2022
Who has time to rest? And what does it mean, to rest? How do we actually do it? These questions are inspired by the wisdom of beloved Zen teacher, Thich Nhat Hanh. In How to Relax, he writes, "…if you're rested and relaxed, all living beings will profit from your energy. This is the most basic kind of peace work."
Our most basic peace work! Yet, for many of us, even for the sake of peace, stopping is hard, stillness is harder, and resting without checking out is some kind of mystical art. This session offers a cinematic meditation on the paradox that to rest is a kind of work. 
Marilyn will guide participants through a contemplative screening process with the latest Cinema Divina film, Rest, made for this session. Participants will be invited into reverent silences, writing, sharing and spacious listening.
All are welcome — beginners and long-time contemplative practitioners. No prior experience necessary.
Facilitator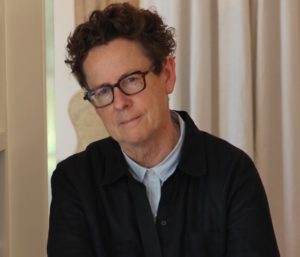 Marilyn Freeman
Marilyn Freeman is a media artist, writer and spiritual director. Inspired by lectio divina, Marilyn combines her creative and spiritual practices in CinemaDivina® — her growing body of short films made through and for contemplative practice. Her films and video essays are shared in spirituality centers and galleries, on literary sites and at film festivals. Marilyn is a Benedictine Oblate at St. Placid Priory in Lacey, Washington, a community with which she has been involved for more than a dozen years. https://marilynfreeman.com/
Learn more about Marilyn Freeman