Zoom: When Your Soul Says Yes! Part Four-Active Consent: Radical Joy
With Jamie Deering
December 21, 2021
Leading us through the weeks of Advent.
What does it mean to say yes to tender yet fierce Love?
As we begin preparing to welcome Jesus through the celebration of his birth, our question is what does that mean to say YES! to him and the Love that he makes manifest in the world?
Active Consent: Radical Joy (out of threshold space, what's possible now?)
What would we need to let go to consent to a new birthing?  In this time we'll be with the midwife processing of nurturing our soul's Yes to what is showing up.  Being with our sense of hope in the unknown, anticipation as it begins to unfold, fierce love in allowing without our intervention, and radical joy in its full embodiment in our lives, we'll steep in silence, reflection and group sharing.  There's nothing to fix, nothing to do except enter into our soul's YES.
Facilitator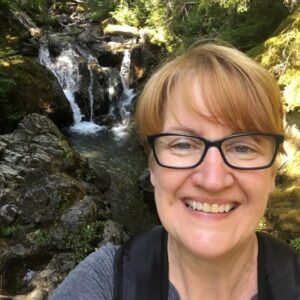 Jamie Deering
Jamie Deering is a long-time leader of contemplation groups and retreats inspiring times of quiet that lead to deep reflection and contemplative action in the world. She particularly values curiosity in sitting in life's questions.  Through spiritual coaching and service in the community, she seeks with others to create a wiser kinder world.  She brings her 30+ years of contemplative practice to our time together.
Learn more about Jamie Deering