Zoom: The Sacred Life of Trees
With Mary Kay Whitacre and Debbie Carmody
January 29, 2022
"For me, trees have always been the most penetrating preachers." 
Herman Hesse, Bäume. Betrachtungen und Gedichte
Let's explore together the sermons that trees are preaching through sacred texts, story and the beauty of nature. Trees inspire awe and wonder at God's creative grandeur. Their image symbolizes many aspects of the divine nature, becoming touchstones for life-giving reverence. Our retreat time will include input, discussion, faith-sharing, creative-processing, and prayer. Together, we will let the trees speak their truth to us.
Facilitator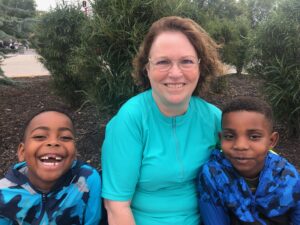 Mary Kay Whitacre
Mary Kay Whitacre is the Associate Director of Sophia Spirituality Center – a ministry of the Benedictine Sisters of Mount St. Scholastica, Atchison KS. She also helps direct Sophia Center's Souljourners' Spiritual Direction Formation Program. She has over 45 years of experience in ministry, spiritual direction, and retreat work. She received her Doctor of Ministry from Seattle University in 2017, but her greatest teachers of awe and wonder are her two energetic and inquisitive grandsons.
Learn more about Mary Kay Whitacre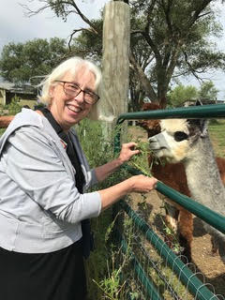 Debbie Carmody
Debbie Carmody has retired after 28 years in pastoral ministry at Good Shepherd Parish in Shawnee, KS. She has a Masters in Religious Education from Loyola-New Orleans. She and her husband just celebrated 50 years of marriage and they dream of one day staying in a treehouse.
Learn more about Debbie Carmody