Zoom: Spiritual Tools for Artists: Exploring the World of Murals
With Evan Clendenin and Janice Ariza
October 28, 2021
Artists need encouragement and inspiration and time to retreat from everyday stresses.  In this program Evan and Janice will use a visual artwork as the focus for discussion and to ignite insights to our souls and our work. Together we will let God guide us with the use of Visio Divina which is a practice like the monastic tradition of Lectio Divina except a visual is used for reflection instead of a written word to communicate with the sacred.  The participants can share how the work we view speaks to their personal journey. This will be an enriching time with other artists – seasoned or aspiring – painters, writers, craft workers, and all manner of creative artistic endeavor.  This program is offered every fourth Thursday.
Spiritual Tools is a monthly 'mini-retreat' for spiritual conversation in response to a work of art. This practice lectio divina inspired practice of noticing, wondering and listening provides ample time and space for participants to listen, speak, and slow down. It helps invite new attention to God's integrating involvement in your art/craft practice, life, and prayer.  We follow a theme for a quarter.  This fall we will delve into the world of the mural for September, October and November.
Facilitator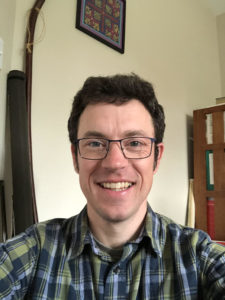 Evan Clendenin
Evan Clendenin is a priest in the Episcopal church, currently offering ministry on supply and interim bases, and through teaching, land-stewardship and craft work. He has served in urban, small town and rural settings. Prayer and scripture study are among his favorite things to teach.
Learn more about Evan Clendenin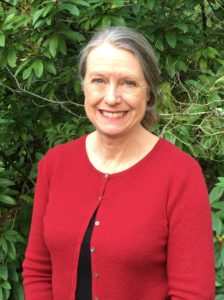 Janice Ariza
Janice Ariza is a Saint Martin's graduate and was a participating member of The Washington Museum Association for 10 years. She also served as Board President of The Karshner Museum in Puyallup. She has a lifelong interest in the spirituality of art.
Learn more about Janice Ariza