Zoom: Cinema Divina – How is Love Moving in My Life Right Now?
With Marilyn Freeman
February 6, 2022
Loss comes in many forms—a job, a relationship, a home, physical and cognitive abilities, the death of a sister, brother, friend, spouse or parent…. With loss comes grief, and grieving is different for each of us but many arrive at the same question CS Lewis did in his book, A Grief Observed: "Meanwhile, where is God?"  This session kicks off the third Cinema Divina season at the Priory Spirituality Center with a cinematic meditation on grieving and this question: How is Love Moving in My Life Right Now?  Marilyn will guide participants through a contemplative screening process with a short film made for this session. Participants will be invited into reverent silences, writing, sharing and spacious listening.
Facilitator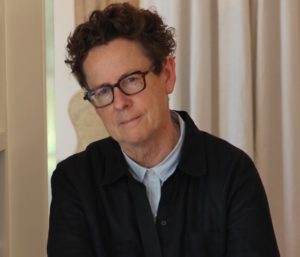 Marilyn Freeman
Marilyn Freeman is a media artist, writer and spiritual director. Inspired by lectio divina, Marilyn combines her creative and spiritual practices in CinemaDivina® — her growing body of short films made through and for contemplative practice. Her films and video essays are shared in spirituality centers and galleries, on literary sites and at film festivals. Marilyn is a Benedictine Oblate at St. Placid Priory in Lacey, Washington, a community with which she has been involved for more than a dozen years. https://marilynfreeman.com/
Learn more about Marilyn Freeman