Zoom: Anam Cara- Exploration and Reflection: Words of Hildegard of Bingen
With Jamie Deering
August 11, 2021
Exploring and reflecting with the saints and Celtic wisdom through contemplation, art, and journaling ~
During our two-hour gathering, we'll explore what it means to be and have a soul friend in life. (A soul friend is someone who is teacher, companion, spiritual guide who listens into your deepest thoughts and dreams.)
Using the words of John O'Donohue, Hildegard of Bingen, Bridgitt, and Teresa of Avila, we'll practice contemplation and then reflect using art and journaling.  Join us for this journey of discovering who is your soul friend, who you are soul friend with, and the ways in which you are your own soul friend.
Can also be taken individually.  Please see the listings on our website:
All four for $100.00/$25.00 each
Aug 4 – John O'Donohue
Aug 11  – Hildegard
Aug. 18 Bridgitt
Aug 25 Teresa of Avila
Facilitator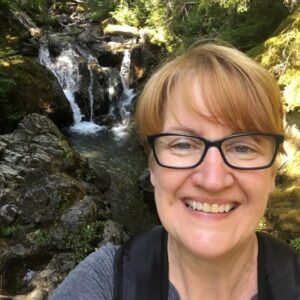 Jamie Deering
Jamie Deering is a long-time leader of contemplation groups and retreats inspiring times of quiet that lead to deep reflection and contemplative action in the world. She particularly values curiosity in sitting in life's questions.  Through spiritual coaching and service in the community, she seeks with others to create a wiser kinder world.  She brings her 30+ years of contemplative practice to our time together.
Learn more about Jamie Deering