Zoom: Progoff Intensive Journal Workshop #3-Life Integration
With Evelyn Wemhoff
July 27 - 28, 2021
This ongoing program enables individuals, to draw their life into focus and enlarge their capacities. The process is non-judgmental and non-diagnostic.  It honors privacy as well as the dignity of each person. The Progoff Journal is more than a Journal. It is an Inner Workbook using the methods developed by Ira Progoff, psychotherapist using Jungian ideas for creativity and spiritual experience.
In a deep and quiet atmosphere, you will learn techniques to enable you to use the Intensive Journal workbook. The workbook is the active instrument of the program. Its structure makes it a dynamic vehicle for journal feedback techniques  The Journal clarifies and helps to self-adjust the needs and potentials of your life. There are Three Workshops.  We will offer them separately for those who have taken the first or second already.
Workshop #3: The final workshop of the three in this journey.  Life Integration (Prerequisite: Depth Contact) gives opportunity to use integrative techniques to build a momentum and energy to generate unpredictable insights. It promotes connection between the areas of your life. July 27 & 28
Facilitator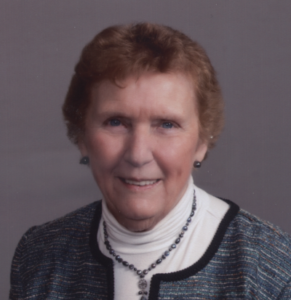 Evelyn Wemhoff
Evelyn Wemhoff is a presenter of retreats and workshops at Shalom at the Monastery in Mt. Angel, Oregon that offers personal and spiritual growth programs. She is a spiritual director, retired licensed counselor, and was formerly director of WomanSpirit Center in the Seattle area that offered programs for women seeking to develop their lives. She has led Intensive Journal Programs for more than 30 years.
Learn more about Evelyn Wemhoff