Zoom: Vocations!
With Julian Cleary OSB
May 16, 2021
Whom do you seek? This Zoom gathering is an invitation to come together, listen, share, and pray about living a vowed religious life in the Catholic Church. Have questions?  Have opinions?  Want to listen to how others are discerning?  Want to know what is possible?  Come and chat with Sr. Julian and others. Single women of all ages are invited.
Facilitator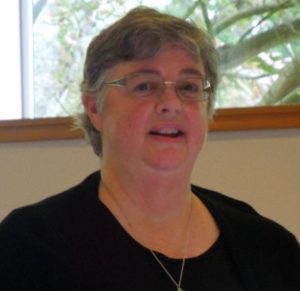 Julian Cleary OSB
Sr Julian Cleary is a Benedictine Sister of St Placid Priory in Lacey, Washington. Along with Sr Lucy Wynkoop, she shares the position of Vocation Director. Sr Julian has served on the Seattle Archdiocesan Religious Vocation Committee for several years.  In addition, she serves as a Member Area Coordinator for the Pacific Northwest region in the National Religious Vocation Conference (NRVC).  Sr Julian's background as an attorney, nurse practitioner, and teacher broadens her vision of what Vocation can look like.
Learn more about Julian Cleary OSB