Zoom: Loving Kindness – Bondad Amorosa
With Paz Vital
February 15, 2021
Loving kindness a virtual reflection in Spanish and English. In this retreat we are going to focus on Jesus' message of love.  We will meditate about the different ways Jesus expressed radical love.  Paz will lead us to explore the ways we can express radical love in our lives.
Bondad Amorosa una reflexión virtual en español y en  inglés. En este retiro nos vamos a enfocar en el mensaje de amor de Jesús.
Meditaremos sobre las diferentes formas en que Jesús expresó el amor radical. Exploraremos las formas en que podemos expresar el amor radical en nuestra vida.
Facilitator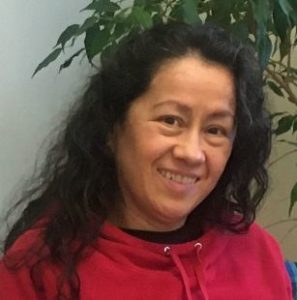 Paz Vital
Paz Vital tiene una Maestría en Teología con concentración en Ministerio Hispano. Ella ha dirigido retiros en parroquias y centros de retiro. Paz Vital has a Masters in Theology with a concentration in Hispanic Ministry. She has led retreats in parishes and retreat centers.
Learn more about Paz Vital