Zoom: Dancing with Earth, Singing with Sky
With Betsey Beckman
January 16, 2021
Our bodies connect us to Earth, and can lead us to a deep encounter with the sacred.  Explore a series of simple dance/song prayers that invite us to experience nature as our original place of holy encounter – Earth as monastery, cathedral, icon, sacrament and spiritual director. Songs and dances were commissioned by Abbey of the Arts to accompany the book by Christine Valters Painter, Earth Our Original Monastery: Fostering Wonder and Gratitude through Intimacy with nature.
Betsey says: "The dances I will be teaching in this retreat  come from our new collection published by Abbey of the Arts entitled:  Earth, Our Original Monastery: Dancing with the Divine.  Join us for a day of bowing to earth and reaching to sky!"  
Facilitator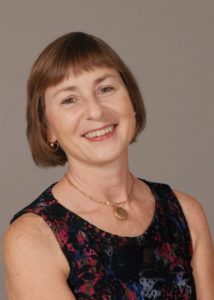 Betsey Beckman
Betsey Beckman, MM is the founder of The Dancing Word, a ministry of dance, storytelling, spiritual direction, retreats and video artistry.  She directs the Movement Ministry at her home parish, St. Patrick in Seattle, and works closely with Abbey of the Arts to create contemplative embodiment resources.
Learn more about Betsey Beckman