Zoom-Once Upon A Time In A Town Called Nazareth Retreat
With Betsey Beckman and Kathleen Kichline
December 11 - 12, 2020
Let us enter into this holy season with Mary, to a time just hours B.C., in a small Galilean town, to a time and place and a woman's "yes" that changed the world. Through music, art, story and meditation let us once again experience Advent and prepare our hearts for the coming JOY!

Friday night invites us into a different time and place. The place is Nazareth, the Galilean home of a young Jewish girl. The time is 2000 years ago, 12 hours B.C to be precise, the night before the angel Gabriel is sent to this same time and place and young Jewish girl. With story, song and the prayers of Shabbat, we set the stage for God's great dream to be revealed.
Saturday morning The Annunciation comes alive! Betsey enacts Mary's experience through StoryDance and Kathleen guides us through artists' portrayals as we consider the wondrous possibilities of this breakthrough event for the life of the world and for ourselves. We end with the invitation to take time apart for a deepening experience in the quiet of our own space.
Saturday afternoon we re-gather to share our stories and consider anew the meaning of Incarnation, God-with-us. We use the Prayer of Havdalah to close our retreat, our Shabbat, and to turn our hearts into a full embrace of Advent and the coming Christ-event of Christmas.
Facilitator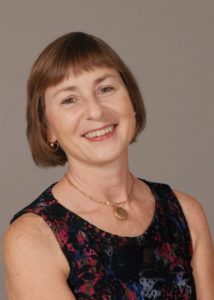 Betsey Beckman
As dancer, choreographer, video-producer, spiritual director, I am passionate about living life fully and fostering creativity in all those with whom I share life and ministry. I am rooted in the Roman Catholic tradition, and am a member of St. Patrick's Catholic Church in Seattle, where I also direct the dance ministry. While my artistry is also offered in a variety of ecumenical and Interfaith settings, I am deeply grateful for my home community of St. Pat's, where our vibrant, Vatican II liturgies strengthen us to do the work of peace and justice in our world.
Learn more about Betsey Beckman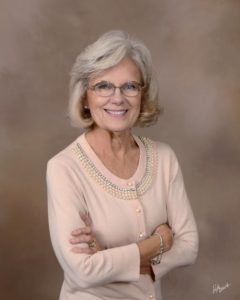 Kathleen Kichline
 I strive to bring every aspect of my being into what I do—my life as a scripture scholar, teacher and retreat leader is informed by my life experience as a wife, mother, grandmother, sister, and friend. Many years of parish ministry have led to creating women's bible studies and leading retreats which led, in turn, to teaching retreats Seattle University—all of which have now evolved into an online ministry, Sisters in Scripture. Formed and grounded in the Catholic tradition, my focus has always been inclusive, ecumenical, and Judeo-Christian.
Learn more about Kathleen Kichline