Zoom: Eternal Life – Week 5 of Preparing the Way
With Tricia Burns
November 20, 2020
This is week 5 of and the final session in the series.
Join us for prayer, faith sharing and exploration of the Gospel of Matthew.  On this last week of the liturgical year, we celebrate the Feast of our Lord Jesus Christ and read MT 25:31- 46, The Judgement of the Nations. Our discussion concludes Jesus' discourse about the end times. Members will be invited to participate in reading, faith sharing, and personal prayer.
Facilitator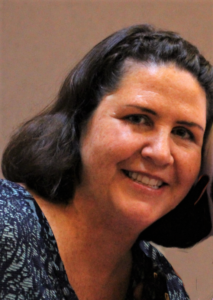 Tricia Burns
Tricia Burns has worked in parish ministry throughout her life. She has facilitated scripture and faith sharing groups for over 20 years. Tricia has a Masters in Pastoral Ministry from Seattle University and is in Formation at St. Placid Priory.
Learn more about Tricia Burns