Zoom: Blessed are you – Week 2 of Preparing the Way
With Tricia Burns
October 30, 2020
Join us for prayer, faith sharing and exploration of the Gospel of Matthew.   This week we read MT 5:1-12a, The Beatitudes and celebrate All Saints. Which Beatitude inspires  you?  Who is your favorite Saint and how they encourage you? Members will be invited to participate in reading, faith sharing, and personal prayer.
This is Week 2 of a 5 week series called Preparing the Way. Upcoming weeks include:
11/06           Week 3  MT 25:1-13 Stay Awake
11/13           Week 4  MT 25:14-30 Faithful Servant
11/20           Week 5  MT 25:31-46 Minister to Needs
Facilitator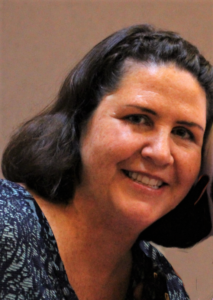 Tricia Burns
Tricia Burns has worked in parish ministry throughout her life. She has facilitated scripture and faith sharing groups for over 20 years. Tricia has a Masters in Pastoral Ministry from Seattle University and is in Formation at St. Placid Priory.
Learn more about Tricia Burns