Zoom: Preparing the Way – Five Week Series
With Tricia Burns
October 23 - November 20, 2020
Join us for prayer, faith sharing and exploration of the Gospel of Matthew. As we read the end of the liturgical Sunday lectionary, we will make connections of how scripture informs and inspires us. Each week we focus on key teachings of Matthew: the greatest commandments, the Beatitudes, parables about the Kingdom of God and eschatological themes. Our discussions will focus on how words bring meaning to our life today, and how they inspire a sense of putting our faith into action. Members will be invited to participate in reading, faith sharing, and personal prayer.
This course can be attended as a series or individually.Register each week separately on the website.
10/23           Week 1  MT 22:34-40; Prepare the way
10/30           Week 2  MT 5:1-12 Blessed are you
11/06           Week 3  MT 25:1-13 Stay Awake
11/13           Week 4  MT 25:14-30 Faithful Servant
11/20           Week 5  MT 25:31-46 Minister to Needs
Facilitator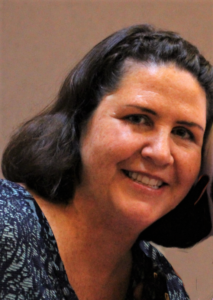 Tricia Burns
Tricia Burns has worked in parish ministry throughout her life. She has facilitated scripture and faith sharing groups for over 20 years. Tricia has a Masters in Pastoral Ministry from Seattle University and is in Formation at St. Placid Priory.
Learn more about Tricia Burns