Zoom – Does Everything Happen for a Reason?
With Christine Eberle
August 25, 2020
Many of us find it comforting to see the hand of God at work in the difficult circumstances of our lives.  Often this takes the form of the popular expression, "Everything happens for a reason."  In the face of real tragedy, however, that sentiment can put our confidence in the goodness of God to the test.  What do we mean when (if) we say it?  Is there a better way to understand the steadfast kindness of God during these times of unprecedented sorrow and stress?  Join us as we pray and ponder our way through these questions.
Facilitator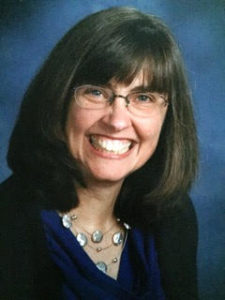 Christine Eberle
Christine Eberle is a retreat facilitator, public speaker, and author of Finding God in Ordinary Time.  A campus minister in higher education for 26 years, Christine's passion is connecting spirituality, Scripture, and everyday life. Her next book, Finding God Abiding, will be published in June.  You can follow her at christine-marie-eberle.com.
Learn more about Christine Eberle