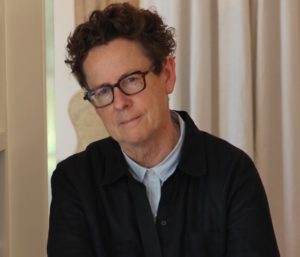 Marilyn Freeman is a media artist, writer and spiritual director. Inspired by lectio divina, Marilyn combines her creative and spiritual practices in CinemaDivina® — her growing body of short films made through and for contemplative practice. Her films and video essays are shared in spirituality centers and galleries, on literary sites and at film festivals. Marilyn is a Benedictine Oblate at St. Placid Priory in Lacey, Washington, a community with which she has been involved for more than a dozen years.
Events with Marilyn Freeman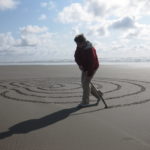 Zoom-Cinema Divina
October 4, 2020
The long-term program, Cinema Divina, began a second season on October 4, 2020. Cinema Divina is the meditative film work and shared contemplative viewing practice of media artist, writer and St. Placid Oblate, Marilyn Freeman. Focusing on topics from everyday life, this program includes a series of sessions adapting lectio divina into a sacred film screening process with facilitated silence, reflections, writing and sharing. "These films have been transformative for me in the deep spiritual way that I have encountered other artists like Annie Dillard, Mary Oliver and bell hooks." Gabriel Molinaro, Pastor, Sanctuary Church Seattle.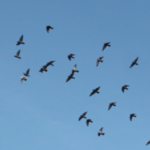 Zoom: Cinema Divina - On Wondering
November 1, 2020
In this distressing time of surging uncertainty, upheaval and life-threatening tribulations, we are called to greater love. But how do we open our hearts in a way that metabolizes what many of us experience as the least welcomed emotions—anger, fear, disgust, hate? Together, in this session we will lean into the holy mystery in contemplative practice with a cinematic meditation on wondering.  Marilyn will guide participants through a mindful and sacred screening process of a short film she has made for this session. You will be invited into reverent silences, writing, sharing and spacious listening.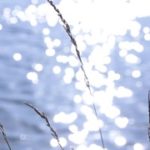 Zoom: The Illuminated Space
November 7, 2020
This is a time for looking at things with fresh eyes, for doing things differently, for engaging more personally, more directly and more deeply with our own imaginations, with the divine and with the world. Join contemplative filmmaker Marilyn Freeman for this meditative workshop based on the ideas and creative and spiritual practices in her 2020 book, The Illuminated Space. Through evocative exercises including contemplative screenings, reflective readings, lectio divina-inspired writing, reverent pauses, deep listening and spacious sharing, this workshop, like the illuminated space itself, is a site in which to reckon with the complexities of being alive right now…