Paul W. Jacob (Jake) – www.nomadicdevotion.com – is an author, college professor, scholar of world religions, and a contemplative guide. His intensive study of the contemplative and mystical traditions of world religions has led him to 30 countries and 48 states.  He facilitates contemplative retreats and leads spiritual formation groups at centers throughout the United States.
*100% of the facilitator's share of the proceeds from this retreat will go to "Feed The Way", an organization co-founded by Jake and his wife that provides Care Bags, sandwiches, warm clothes, and companionship to our homeless brothers and sisters.  Thus, by your presence at this retreat, you are helping to provide living necessities and a meal for the destitute and marginalized.
Events with Paul W. Jacob (Jake)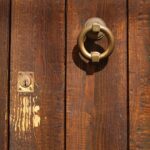 Zoom: Making Room at the Inn - A Meditation on Christmas
December 4, 2021
Utilizing writings and teachings from Thomas Merton, Meister Eckhart, and other Christian mystics, we will inquire deeply into what it means for God to be born into the world.  And, where are we located in this ceaseless nativity.