Long-Term Programs
In addition to the usual programs and retreats we offer via ZOOM Video Conferencing–we also offer some programs that take place over weeks or months. Currently in progress is Listening with the Spirit, also presently being offered via ZOOM, and Oasis, which is HYBRID–that is, you may attend In Person or via Zoom.
To attend In Person, you must be Covid-19 Vaccinated and Boosted, and must wear a Mask in designated areas.
When you see a listing for these programs under Long-Term Programs, you may click on the retreat / program name for more information and to register.
Need help with Zoom? Click here for instructions. To download Zoom go to zoom.us
Our Long-Term Programs usually run weekly or every other week. They are in-depth formation programs that focus on spiritual growth.
Oasis begins each fall, and currently is offered as a hybrid program, in person and via Zoom.
Listening with the Spirit, a two-year spiritual direction formation program, starts anew in fall of 2023. Interviews begin in January and continue through May of 2023. Please read the OVERVIEW —and if you want to apply for an interview, call Sister Lucy Wynkoop at 360.438.2595 or email her at lucywynkoop@gmail.com
InSpirit. If you are a trained spiritual director who wants to expand your skills or to continue your own formation, you may be interested in a program offered by SELAH. Called InSpirit, this is a program facilitated through Selah's partnership with The Priory Spirituality Center. See InSpirit for more information. Registrations open for fall.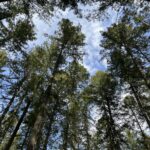 With St. Placid Oblates and Sisters
September 18, 2023 - April 29, 2024